We are currently in the development stage of exploring the purchase of property located in Nelson County, Virginia. A key component of Intentional Neighboring is the physical design of the community that facilitates relationships and includes an intergenerational center where the community can interact and gather together. The property we are now researching and performing due diligence on used to be a corporate retreat center and has a building that would easily serve as an intergenerational center to begin the collaborative work of building the full community that will be Oasis Village.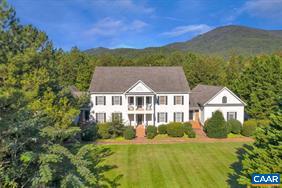 Situated on just over 16 acres in the foothills of the Blue Ridge Mountains, with plenty of space to develop the housing units that will provide just the right balance of private time and community time for all the residents in the village.
Although this is a beautiful setting in a rural area, it is situated in the town of Nellysford where there are many services and amenities including grocery stores, health care, restaurants, banking, and a number of employment possibilities.